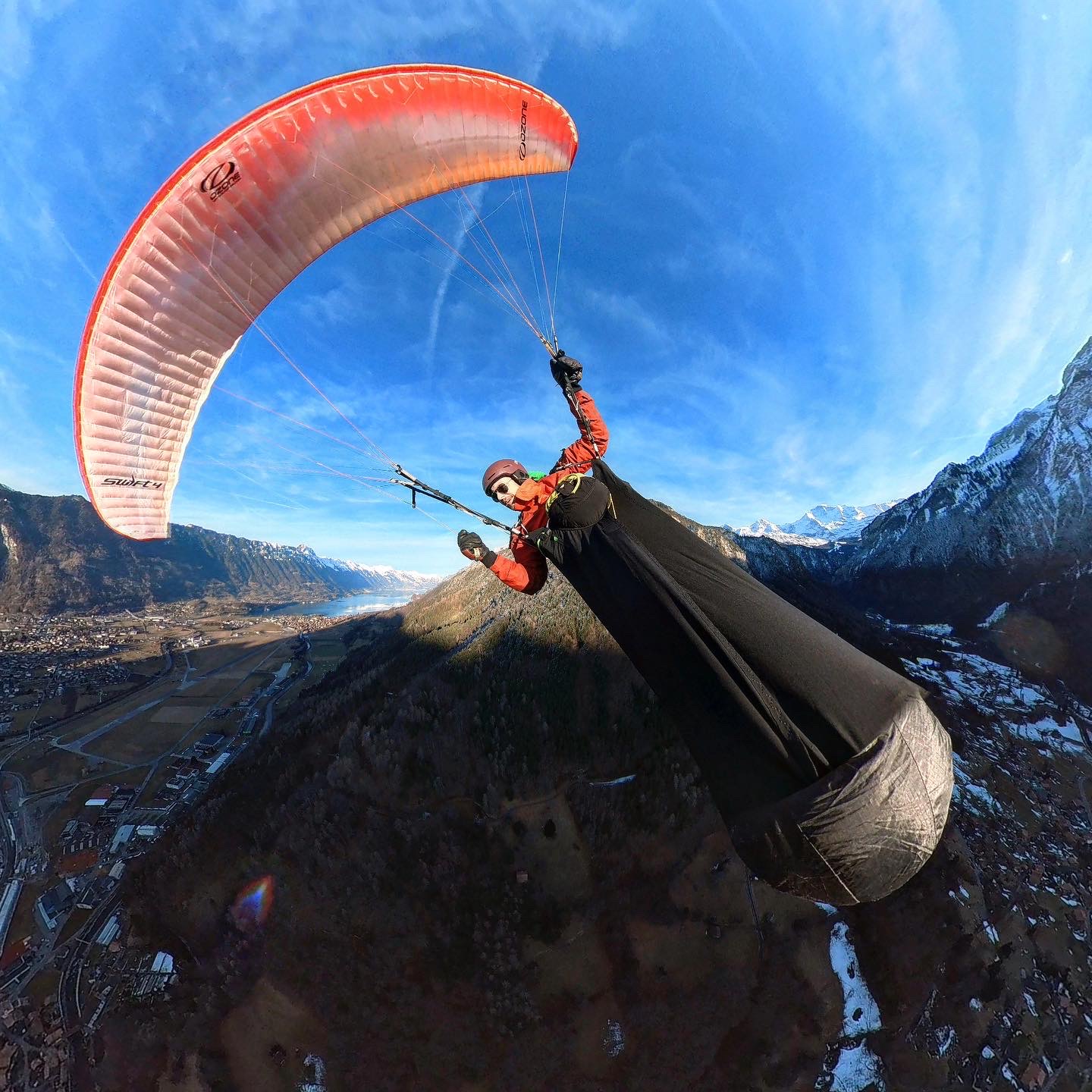 Paragliding at the Weekend
A few weeks ago, I headed up to Jacob's cabin for a weekend in the mountains. Sadly for health reasons it seems like it will be my only sporting weekend this winter, but we had a great time.
We started fairly late on Saturday, but the weather was perfect, and Jacob and I headed up to First for a relaxed paragliding safari. There was a slight tailwind at takeoff and I was a little rusty, so it took a few attempts to get airborne, but there was even a little thermal after the takeoff before the long scenic sledride over the forest to Grindelwald. I had my new 360 camera and was experimenting with places to position it.
From Grindelwald, we took the gondola up to Männlichen where the golden hour was just starting, and the short walk up to the takeoff awaited. It's a fairly flat takeoff before a big cliff, and I aborted my first attempt. Clearly my running takeoffs needed some attention. When in the air though, it was a stunning glide out of the valley towards Interlaken. We had phoned ahead to ask the heliport for a fly through, so we were cleared to land in Wilderswil, but earlier, looking at the map, it seemed like there was a narrow gap between the airspaces and I wanted to try and thread the needle. Rounding the corner, I was not expecting the lakes to be mirror smooth and reflecting the azure sky and golden mountains. I did some wingovers down into the shade before spiraling down to the landing, where Jacob was waiting with beer.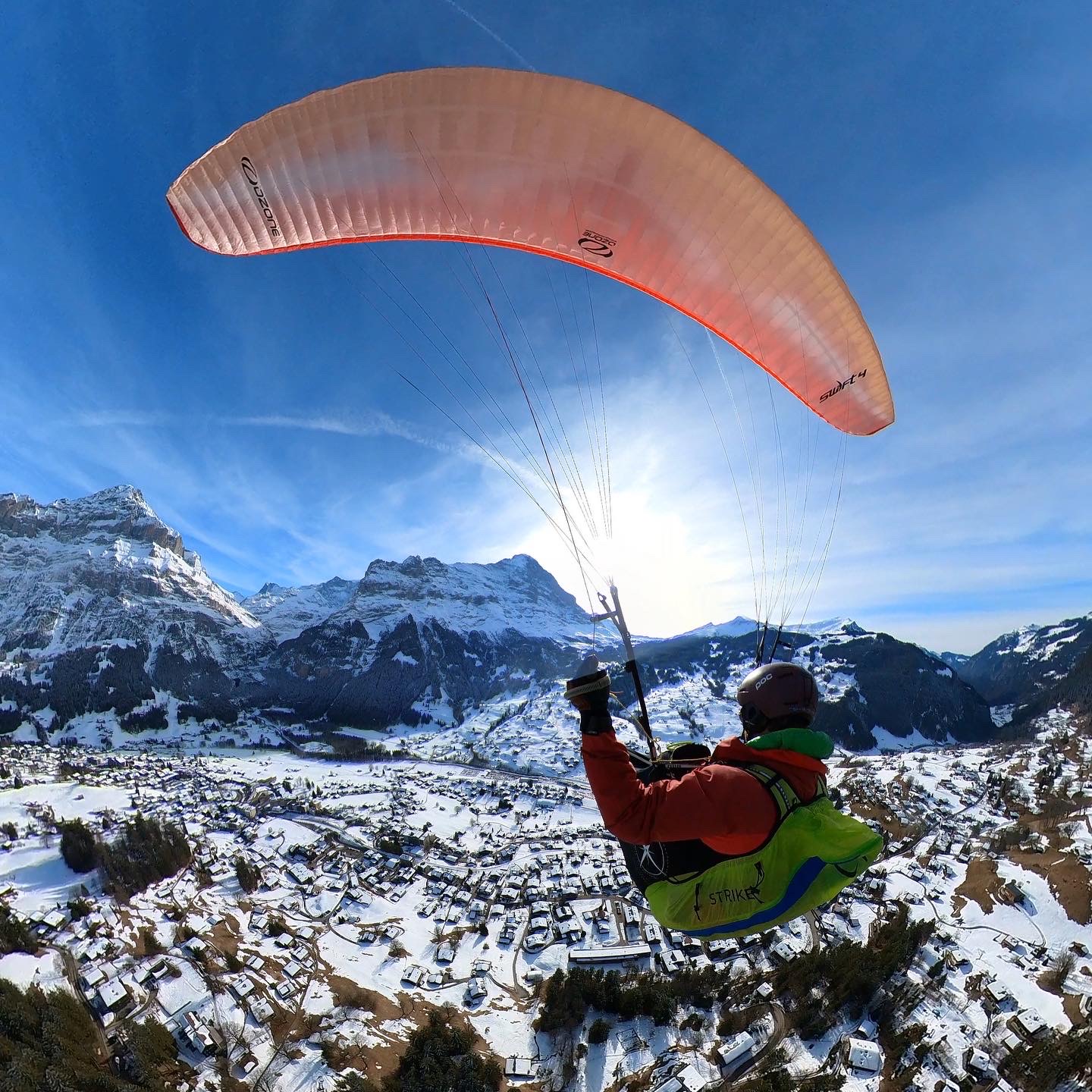 On Sunday we did a relaxed snowboarding day up at Mürren, but brought the hike and fly wings just in case. After some relaxed shredding, we found a mellow takeoff to try and fly with a snowboard. I'd heard it was possible, but never seen it done, it's a bit of an awkward position to take off from.
Jacob managed in his first attempt, but I had a few aborts in keeping with the theme of the weekend, and had some heroic assistance in retrying from Meredith.
When I finally got away, I had to kick a giant wedge of snow off the board into the valley far below. I flew along the ridge, getting nice and close to the terrain, before turning towards Mürren for a flyover before heading out to the valley. The cliff drops away giving a nice vertigo as you fly out, realising your life is hanging by two very small carabiners.
We landed and headed back to the Cabin for a Raclette and a fire. It was a great weekend.